Vesting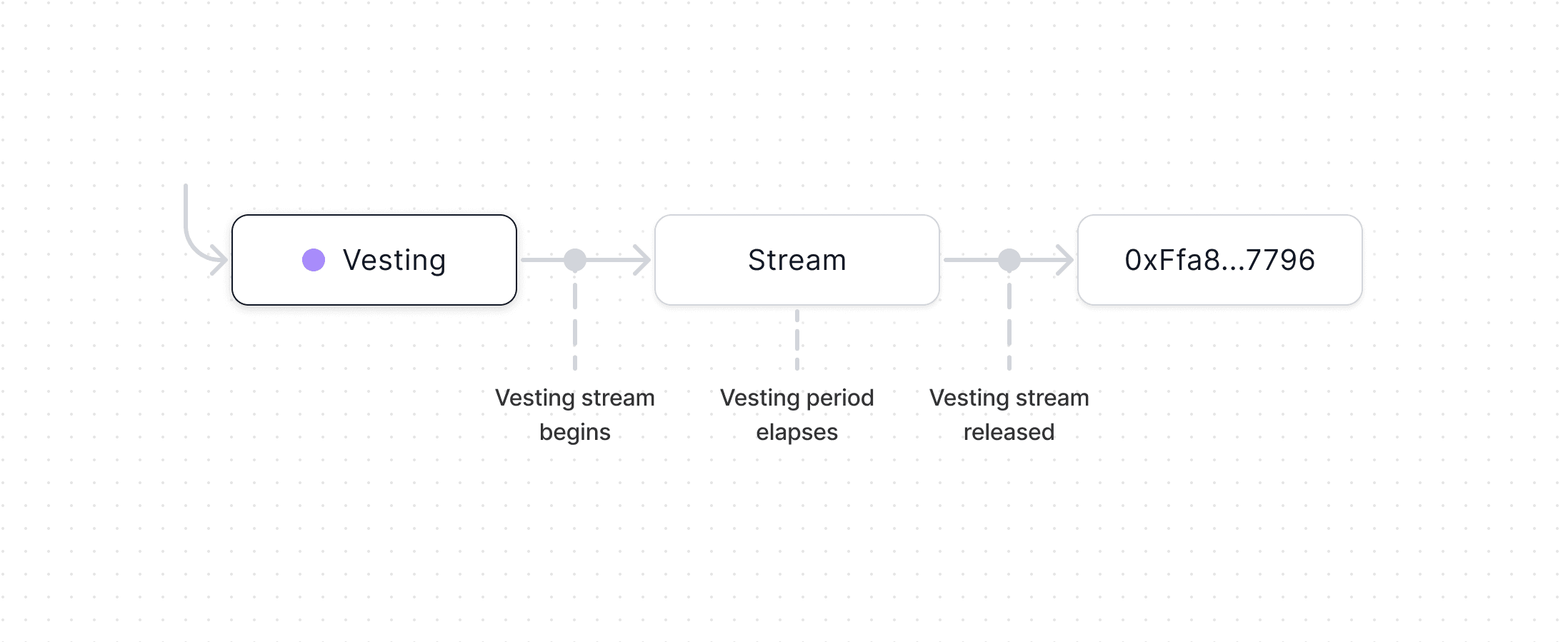 Vesting allows multiple, isolated streams of tokens to vest to an address over a set period of time. All streams within the contract share a vesting period, but each stream may begin vesting or release tokens independently.
How It Works
Each Vesting is a payable smart contract with a vesting period and a recipient. ETH and ERC20s sent to Vesting are held until a token-specific vesting stream is started. Multiple vesting streams may exist simultaneously within Vesting.
Once a vesting stream has begun, tokens in that stream will vest linearly and all tokens will be 100% vested by the end of the vesting period. At any time, anyone may release the vested portion to the recipient.
Since Vesting is immutable, it's designed to be used in conjunction with a mutable Split or any contract that can be modified. Vesting funds to an immutable contract is equivalent to sending all tokens at once, since there is no way to revoke a stream or remove funds within a Vesting before a stream has begun.
It is unnecessary to duplicate a Vesting that already exists, therefore each Vesting must have a unique combination of vesting period and recipient.
Addresses