Recoup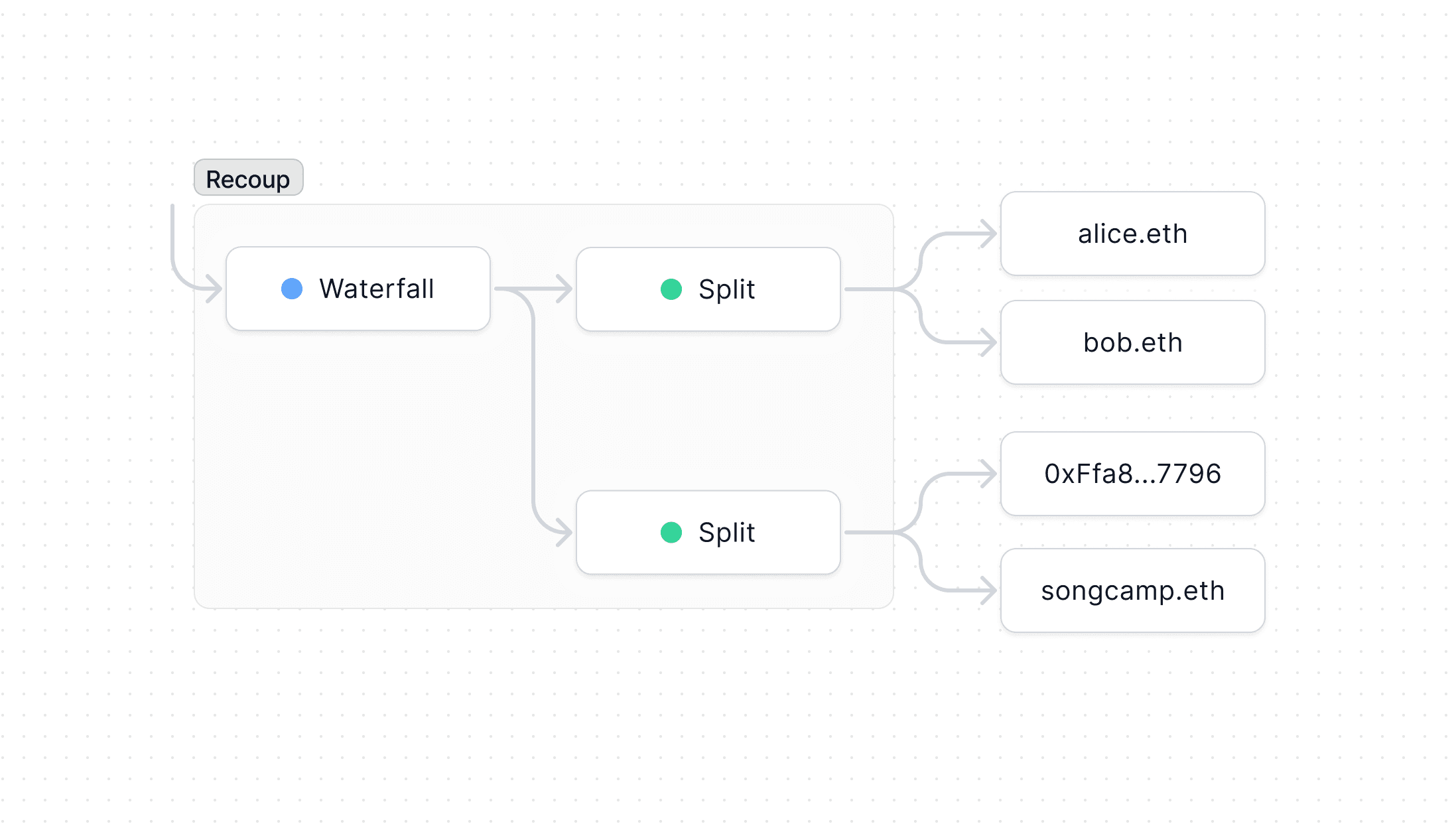 The Recoup template allows you to split profits instead of revenue. By creating a Waterfall that points to a number of Splits, it makes it easy to repay one group before splitting profits with another.
How It Works
We recommend familiarizing yourself with how Waterfall and Split work, since Recoup is just a factory to make it easier to deploy those building blocks composed together in a single transaction.
Any non-target tokens sent to the Recoup will be recovered to the final tier (i.e., the profit share tier).
Addresses